John and Jewell Abernathy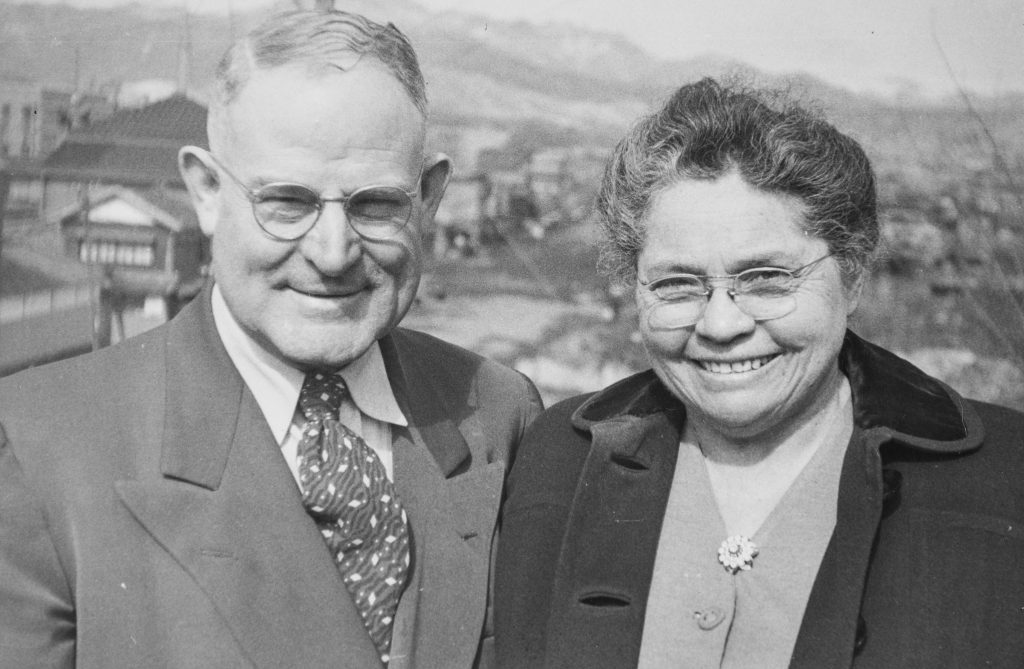 As World War II began, the Abernathys were forced to leave China. But God had a plan to bring John back.
In Arkansas, John and Jewell Abernathy considered the opportunity before them. Forced away from their beloved China at the start of World War II, they had prayed for an open door to return. Now John had received a letter inviting him to serve as a liaison officer between the American army and the Chinese governments. After 24 years in China, his language skills were excellent. His only hesitation in taking the responsibility that would bring him back to China was leaving Jewell behind. But when she read the letter, she responded, "God has answered our prayer, hasn't He, John?"
Once back in China, John was made an officer in the Chinese army — not an assignment he originally expected. His responsibilities included teaching English to young Chinese students. Remaining faithful to his missionary call, he began to preach to and teach Chinese and American troops. One Sunday morning, he waded into the river to baptize 40 cadets who had put their faith in Christ.
After the war, Jewell gratefully returned to China, but the Abernathys faced the rise of communism across China. As their missionary service — and their lives — became threatened, they faced the sadness of once again leaving China. Discouraged, they set out for a new adventure in Korea, one that ignited Southern Baptist missions work there and also provided continued missions work with Chinese.
Jewell Abernathy with Class
IMB Photo
Jewell Leonard Abernathy
IMB Photo
Jewell Leonard Abernathy
IMB Photo
Jewell Leonard Abernathy
IMB Photo
John Abernathy baptizes cadets in the Chialing River.
IMB Photo
John Abernathy in uniform
IMB Photo
John and Jewell Abernathy
IMB Photo
John and Jewell Abernathy in China
IMB Photo