Ernest and Claudia Walne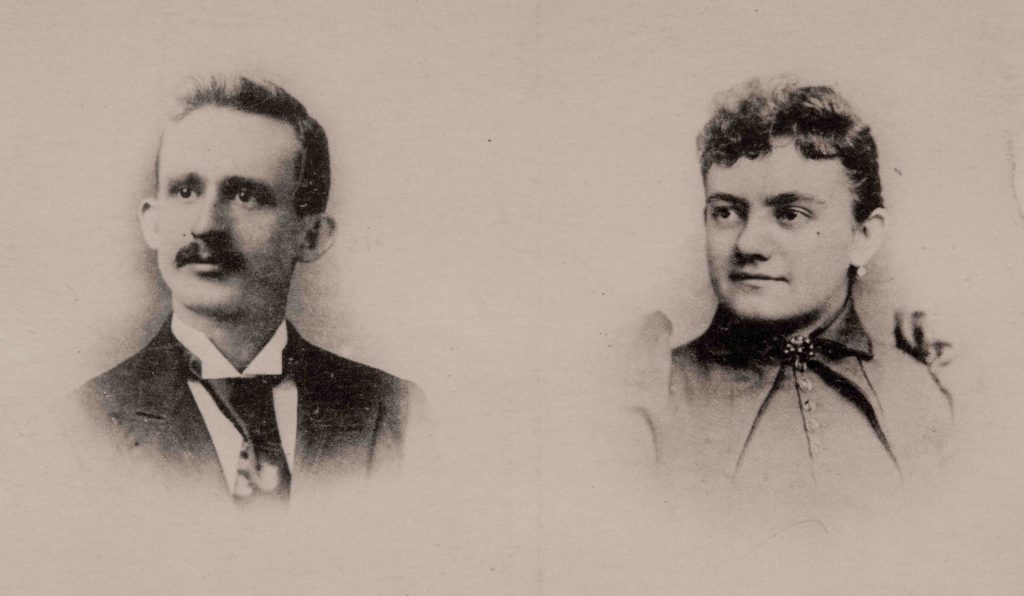 Forty-three years of work in Japan started with a "genuine, ole hug."
As Ernest and Claudia Walne approached the port in Kobe, Japan, in 1892, their excitement was perhaps only slightly greater than that of their friend J.W. "Mac" McCollum who was already serving in the country. Ernest recalled leaving the ship and seeing his friend approaching quickly with a wide grin.
"Regardless of spectators, we leaped into each other's arms and had a genuine ole hug," Ernest wrote. For the next several months, the two families lived and worked together. Their comradery would be common among the missionaries in Japan.
Ernest and Claudia were deeply committed to the work there. In 1903, they moved to Nagasaki and began Southern Baptist work at the Sasebo naval station. Ernest's language skills, in particular, were admired by other missionaries. He could read and write in Japanese, as well as speak it. He spent many years producing and distributing Christian literature in Japanese, which he noted was in small supply. His publishing ventures served Japanese churches, but also the other workers who were grateful to have printed evangelistic materials.
Ernest was always ready to preach and evangelize and baptize new believers. One time he even walked into the ocean to complete a baptism when the officiating pastor was too afraid of the rolling waves. Claudia was always ready to teach and lead in music. Together, the couple raised five children on the mission field. For the Walnes, the harvest fields of Japan were where they felt closest to God.
Ernest and Claudia Walne with children Florence, Herbert and Thomas. Florence served as a missionary to Japan from 1919-1934.
IMB Photo
Ernest and Claudia Walne
IMB Photo